The Playoffs and Anthem Bracket are in full swing, but before we dive in to this week's high stakes holiday matchups let us take some time to reflect on the regular season that has just passed. That's right, it's time to hand out the 2022 League Regular Season Awards. Congratulations to this year's award winners (or in some cases, sorry). Drumroll please…
---
Manager of the Year: Jason R. Hennin, I'll Show You Tough
This one may not be much of a surprise, but it is certainly well deserved. Though his Cinderella run was cut short in the Wild Card round, Jay Hey navigated his I'll Show You Tough squad from a 2-7 start to a 7-7 finish, stunningly reaching the postseason after he was left for dead. And this was not some sort of passive, luck driven turn around. Jay actively worked the waiver wire and the trade block each week, taking risks and making moves to continue to improve his team and his chances when all hope seemed lost. An all in all fantastic managerial job, and a lesson to all of us to play through the whistle.
Runner-up: Commish
---
Most Valuable Player: TE Travis Kelce (Frank The Tank)
This one isn't much of a debate either. Frank grabbed Kelce with the 7th pick in the Draft, and he was worth every single penny of that draft capital. Week in and week out Kelce provided Frank with a gigantic advantage over the rest of his opponents, as Kelce's 234 points on the season have nearly doubled the next closest tight end's. There simply isn't a bigger mismatch in The League, and Kelce has propelled the defending champ right back into another title chase.
Runner-ups: Jalen Hurts (Koo Kupp Klan), Tyreek Hill (2 Feets In), Josh Jacobs (Frank The Tank)
---
Steal of the Draft: Kenneth Walker (Round 9.4, 101st overall, Koo Kupp Klan)
Much has been made of Nick's faith in the Zero RB strategy as he won the West and has advanced into the Semifinals. And at the heart of why the strategy paid off so handsomely is his selection of rookie sensation Kenneth Walker III at the 101st overall pick. Walker ranks as the RB14 on a per game basis, but that's only because he played a backup role in the first few weeks. After being named the starter in Week 5 until getting hurt in Week 13, Walker averaged over 18 ppg, which would be good for RB5 on the year. From a guy picked in the middle of the 9th round, you can't ask for a better ROI. An absolute heist of a pick.
Runner-ups: Jamaal Williams (Round 13.5, 149th overall, Dear Leader), Tony Pollard (Round 6.11, 71st overall, So Much Honey), Tyler Lockett (Round 9.9, 105th overall, Feed Me MOORE), Christian Kirk (Round 9.2, 99th overall, So Much Honey), Garrett Wilson (Round 11.5, 125th overall, Dear Leader)
---
Bust of the Draft: Jonathan Taylor (Round 1.2, 2nd overall, So Much Honey)
This one was tough to decide between the winner and the chief runner up. There were no colossal busts in the first 2 rounds of the draft this year, but there were certainly a handful of highly disappointing picks. And none were more disappointing than last year's clear RB1 and 2nd overall pick in the draft Jonathan Taylor. Injuries certainly played a part in this, but even when Taylor was on the field he failed to love up to his draft billing, ranking as only RB20 on a per game basis, and RB25 overall. And those rankings are propped up by a half decent stretch towards the end of his season (he just went on IR); from weeks 2 through 9 in the games he did suit up, he averaged a mere 7.6 points per game, not even flex worthy. A mid range RB2 who you can't even start half the year is not what you have in mind at the top of round 1, where you expect to get an absolute set and forget stud. Ultimately, the spent draft capital at a spot where you expect to get an absolute stud trumps the 3rd round whiff on Pitts at a position that got no consistent production from anyone all year except Kelce.
Runner-ups: Kyle Pitts (Round 3.4, 28th overall, Koo Kupp Klan), Allen Robinson (Round 3.12, 36th overall, Meat Mavens), Najee Harris (Round 1.10, 10th overall, Outatime), D'Andre Swift (Round 2.4, 16th overall, Feed Me MOORE)
---
Waiver Wire Pickup of The Year: Tyler Lockett ($5, So Much Honey)
After coming close to winning Steal of the Draft, Cody notches a positive award to offset the negative one above. Grabbing Tyler Lockett off waivers for a mere $5 has to leave the rest of The League scratching their heads, no one more than Vaf who actually drafted the guy. Lockett ranks neatly as WR13 on a per game basis, and cost Cody zero draft capital and less than a week's worth of waiver dollars. This one actually isn't all that close, Cody picks it up in a laugher.
Runner-ups: Chris Olave ($8, Feed Me MOORE), Justin Fields ($0, Outatime), Christian Watson ($12, I'll Show You Tough)
---
Survivor Champ: Commish, Dear Leader
This one was decided back in Week 12, but just like Jay's team this year, he proved very tough to kill. But now Jay's death row appeals have finally run out, and it is time for the final execution of the 2022 season. For the crime of a Week 11 low score of 109.8 points, Jason Hennin has been sentenced to death, by any means necessary.
---
The " I Didn't Hear No Bell" Award: Ryan Olsen, Outatime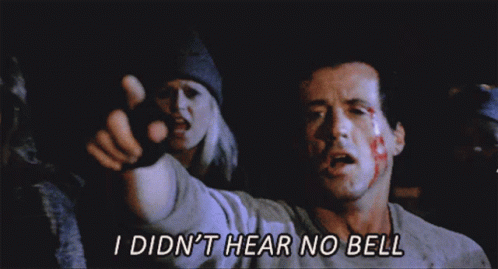 It was a season to forget for Olsen, who started off 1-1 and then lost a remarkable 9 straight games, one shy of the all time longest losing streak in League history. But rather than throwing in the towel, even with all hope at the postseason lost and a bye in the Anthem Bracket all but clinched, Olsen decided to honor The League's integrity and fight till the very end. With nothing on the line but pride, Outatime went out guns blazing in the Wild West the final 3 weeks, playing spoiler to the playoff hopes of then-division leader Marky Mark, dragging Vaf down into the mud with him, and then calling his shot and completing the mini sweep of the division by knocking off division winner Nicky Diamonds and ensuring he didn't get a bye.
---
The "How Are You Still Alive?" Award: Nicholas Panepinto, Koo Kupp Klan
The Fantasy Gods threw everything they could at Diamonds this year, but he continued to overcome the obstacles all the way to (at minimum) The League Semifinals. It starts of course with number 4 overall pick Cooper Kupp, but Nick also lost 3rd round pick Kyle Pitts to IR, Kenneth Walker for multiple games in the final divisional push, and Khalil Herbert to IR. And to make matter worse, he's now dealing with an injury to Team MVP Jalen Hurts. Still, Nick kept trucking along to a division title, a testament to the depth he managed to accumulate in the draft. Lets see this week if he can overcome his toughest battle yet.
---
The Luck of The Irish / Horseshoe Up His Ass Award: Anthony Barlotta, The Meat Mavens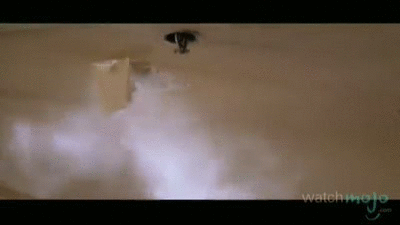 Another runaway victory, there really was no one else who competed for this award. In fact, there's a strong case to be made that even though Ant wound up missing the postseason, he may have had the luckiest season in League history. Consider the following:
Ant's average points per game this year were over 16% worse than The League average, the 8th worst mark in history and the worst in the last 11 seasons. The rest of the bottom 14 in League history in that statistic went a combined 41-131-2 (average 3-10 season), with no one winning more than 4 games. Ant somehow won 7 and finished the year at .500.
Of course, all of that is with a pretty huge uptick in production the last 4 weeks, where Ant posted a couple of 100 point games. From weeks 5 through 10, he averaged 74.4 points per game, never crossing the century mark, only once scoring more than 90, scoring less than 70 3 times, and putting up an astounding 46.8 point performance in Week 8. He somehow won 2 of those 6 games (if he had played every team in The League every week during that stretch, he would have won 7 games and lost 59).
Ant posted the lowest score in the League 4 times, and the second lowest score another 3 times, meaning that for half the season he was either the worst or second worst team in The League, and yet he somehow won half of his games!
And of course, the cherry on top, Ant will be sipping Pina coladas out of a coconut this week watching 4 others fight it out for the Anthem. Tip o' the cap to ya Maven.
---
The Involuntary Blowout Badge of Dishonor: Shaun L. Meade
For the second year in a row, Meade earns the League's lowest honor, given to the League owner who shows the lowest standards of ethics and integrity and behaves in the most despicable and disgusting manner. Once again, Meade showcased what can only be a complete absence of integrity or idiocy with his inane roster moves, just recently failing to make a waiver move for a QB leading up to a playoff game and continuing to roster 3 backup RBs from the same team well into the week.
Worst of all however is his brazen and open attempts to jinx his opponents into an injury. Regardless of how you feel about the Fantasy Gods, superstitions, and all that comes along with that, there is a line that Meade habitually crosses in attempting use the dark arts to injure players on other teams. He refuses to attempt to win straight up, focusing more on engaging in borderline beastiality with cats than, I don't know, working the waiver wire and maintaining the competitive balance of The League, for which others have rightly been lauded in this awards ceremony.
In what can only be described as karma, Meade got his comeuppance at the end of the year, losing his QB to injury in each of the last 3 games, blowing the Central division and a first round bye, and going down with barely a whimper in the first round of the postseason. A fitting end, and a blaring neon sign to change his disgusting ways. But he'll probably sleep through it and be right back in this position next year.